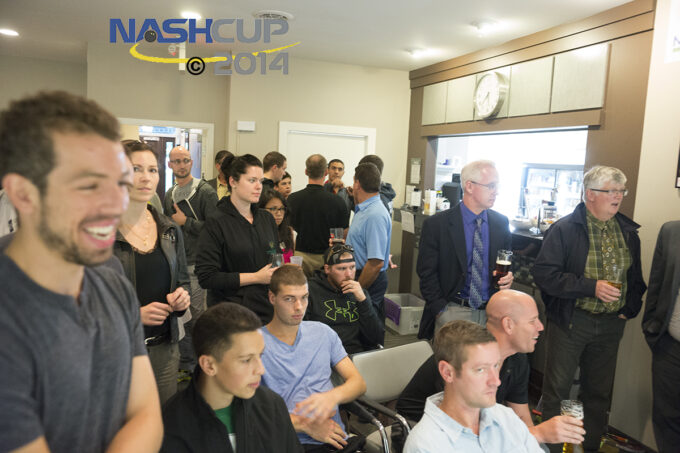 Draw Update
Squash is one of those sports where if you're not 100%, you're generally not going to be competitive. A small injury, if ignored, can quickly become a major issue and derail a carrier. Professional squash players take their conditioning very seriously, and over the past seven years it has been common to see some last minute changes to the draws.
PSA Qualifier Fred Reid out with stress fracture
Four time NASH Cup participant Fred Reid has had to withdraw from the 2014 competition due to a stress fracture. Fred was coming in as the 4th seeded qualification round competitor. Nick Sachvie of Hamilton, who was the 2014 NASH Cup wild card entry, has been confirmed as his replacement. Nick is currently ranked 212th and is a great addition to the line-up. This will be his 3rd NASH Cup.
Full player Bio's for the main draw participants have bow been posted.
WSA Main Draw Heats Up
Lisa Aitkin of England has pulled out of the tournament due to illness (Dengue Fever). While losing a top seed is unfortunate, it sets up the tightest draw in NASH Cup history with the top eight WSA players entering ranked between 68th and 85th in the world. There are going to be some exceptionally hard fought matches.
Qualifier Chloe Chemtob of Montreal has also had to withdraw, and two other qualifiers did the same, leaving a field of 16 players. This means that the WSA draw will now begin on Tuesday September 23rd at 4pm featuring second seed Cecilia Cortes (USA) playing London's own Holly Delavigne.
Tickets Sales Update
Tickets from Thursday through Saturday have SOLD OUT. Great seats remain from Monday to Wednesday…and Wednesday should feature a fantastic WSA quarter final. There should also be spaces available during the WSA Semi-Final Thursday the 25th at 1 & 2pm. Not all ticket holders were able to make it out to the daytime matches in 2013.